WHAT'S IN A NAME?
If you haven't realised yet, "Niwde Hot" is actually my name (Edwin Toh) spelt backwards... it's pronounced n-u-d-e h-o-t by the way. There aren't that many people in this world who have this EXACT similar name, so I'm rather grateful to have this name (oh, the blabber the significance of a name can get you)!
Likes
Pampers myself on: MUSIC & FOOD (If music be the food of love... play on...)
Favourite food(s)(s)(s)...: Dessert, chocolates, ice-cream, cakes, cheesy stuff (spaghetti, pizza, cheese fries, etc.), potato stuff (hash browns, wedges, fries, chips, baked potatoes, etc.), fishballs, prawns, sotong (squid), all types of shellfish (cockles, mussels, clams, abalone, etc.)
Favourite dessert: Honeydew with sago
Favourite drinks: Fruit juice (lime juice & orange juice especially), chocolate milk
| | |
| --- | --- |
| | The Essential ABCs | | [-] |
«Singapore-Miyazaki(Japan) Exchange Programme 1999»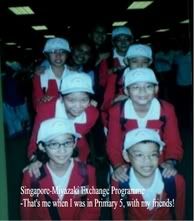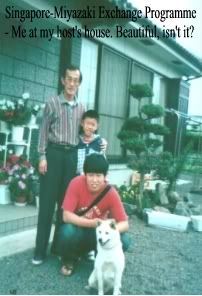 Previous Posts
Number of page hits since June 1, 2004!